Our 572 Street Rod Engine in Action
Shop Tour
Here is where our engines are built. Meet our engine builders.
Assembled Engines
Browse our selection of assembled engines.
Our Team has assembled thousands of high-performance engines over the years. We do a full test run on every engine we build on a test mule. We highly recommend that you purchase our dyno package. This provides many advantages over the test mule run.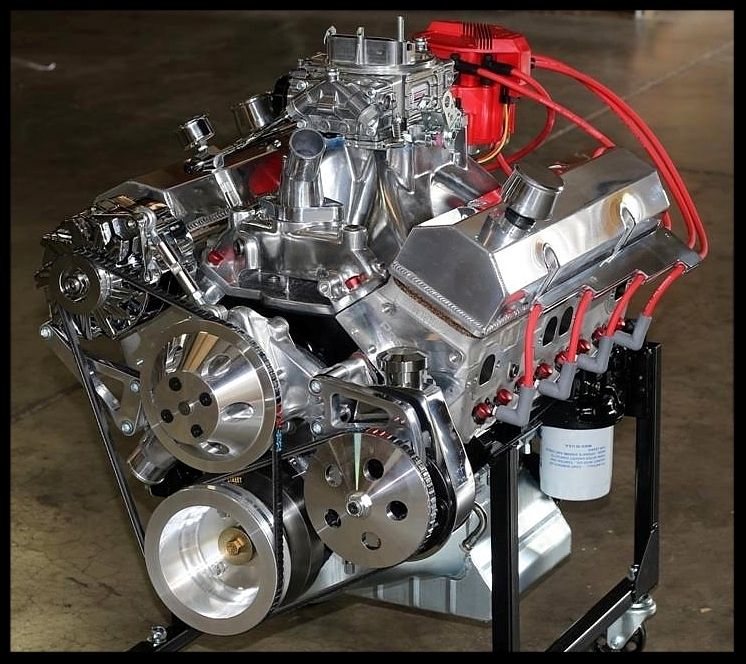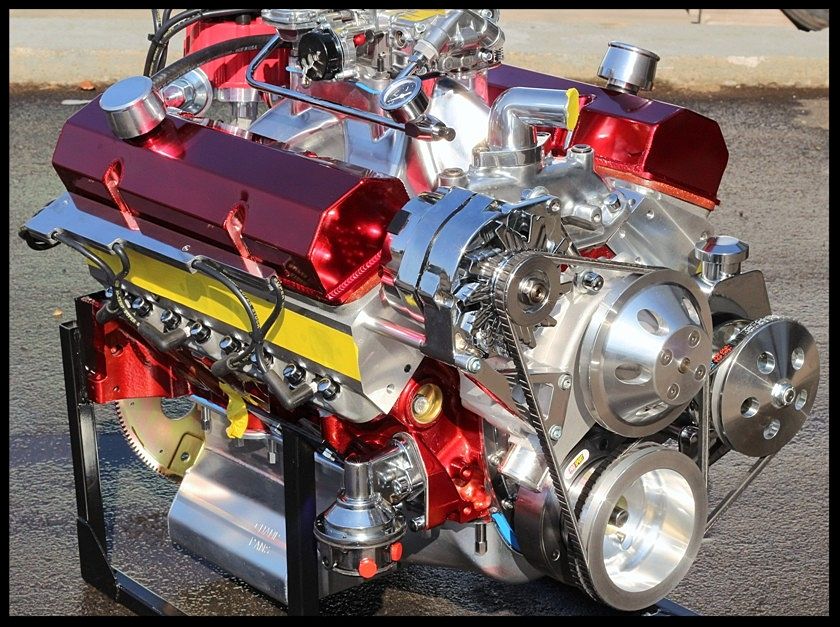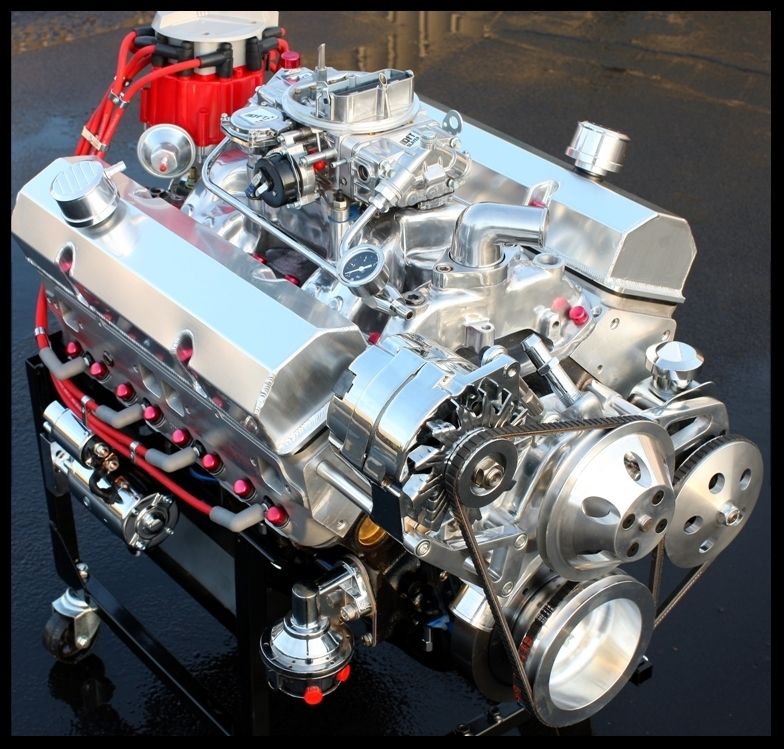 Shipping Crate / Delivery Requirements
To make sure your new engine arrives without damage:
Your engine will be in a crate on a pallet, and you will receive a roll around engine cradle, at no additional cost.

The value of the engine cradle is approx. $49.

We also include a lift plate that also serves to block off the intake during shipping


Your engine will also be sent fully insured.
You are welcome to pick up your engine in person, and eliminate the shipping cost. If you decide to come in, please take a tour of our facility.
Should you need to return your engine for any reason we ask you use the original shipping crate.
The quoted shipping cost for engines (including unassembled kites) only applies to delivery at a business address with the capability to unload the engine without the use of a lift gate.
You must have a dock or fork lift. If you don't have a business address and/or unloading equipment, we can have the engine delivered to a residence with lift gate service but at an additional cost.
Please call us @ 423-722-5152 to make arrangements before you order. 
---
Assembled Engine Warranty Information
Most of our engines come with a Two Year Warranty with unlimited mileage.
Should a major problem arise with this engine within the first year of use, the warranty covers all parts and labor and we will pay for shipping the engine both ways. 
Keep the crate your engine came in to ensure a safe return to our workshop.
We do not cover the removal or re-installation of the engine at any time during the warranty period.
Our engines must be used with a rev limiter. Should warranty issues arise, proof of the rev limiter use will be required.
Should a problem occur in the first year of the warranty that we determine can be repaired by you or a qualified repair shop, upon our written approval, we will pay for the repair based on our in-house hourly rates for labor and our estimate of a reasonable amount of time to make the repair with the engine on a stand as you received it. To be specific, due to the difficulty of accessing certain engine parts in some vehicles, we are not responsible for the additional time and labor costs you may incur in removing and replacing such parts. 
In the second year, the warranty will cover all parts minus any labor to remove and install needed parts. The cost of shipping the engine to us is not covered in the second year of warranty.
Tuning or maintenance are not covered under the warranty. Tuning includes jetting or adjusting the carb, ignition timing, or readjusting the rockers. Tuning would also include changing out plugs to optimize temp range for your needs. Setting ignition timing is also considered tuning. You must check the timing on this engine before it is driven.
If you are not satisfied with the cam or intake you have chosen, we will exchange any of these items. You will pay for shipping and any required labor.
There is no additional charge for cam and intake swaps within the first 60 days of purchase.
Damage due to detonation or extreme abuse will not be covered by the warranty. Detonation damage is evident upon removal of the cylinder heads.   
---
How we build our engines:
Block Cleaning and Inspection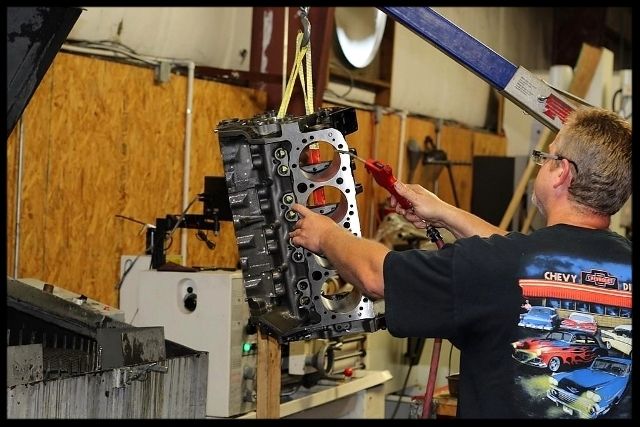 Prior to any machine work, blocks are first washed, dried and inspected.

 

If you buy a short block kit from us and would like us to assemble it, we can certainly do so. Take a look at our process.
---
Centroid DRX-750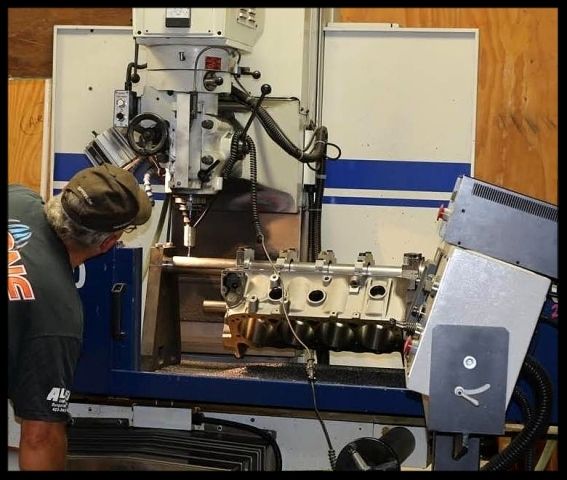 Our Centroid DRX-750 CNC block and decking machine will give your new engine perfect alignment and seal.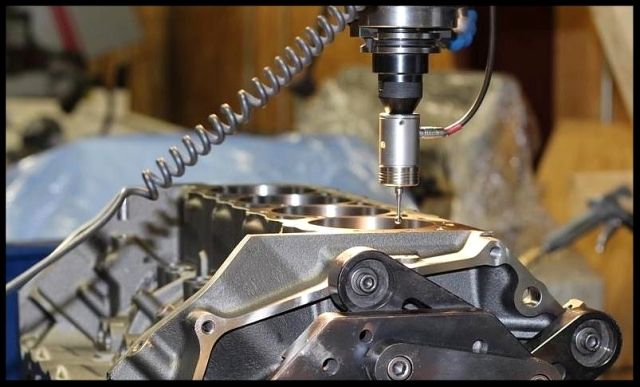 Touch probe on the Centroid DRX-750. Ten times the accuracy of typical machines.
We deck the blocks to an RA finish of approx. 15 or better.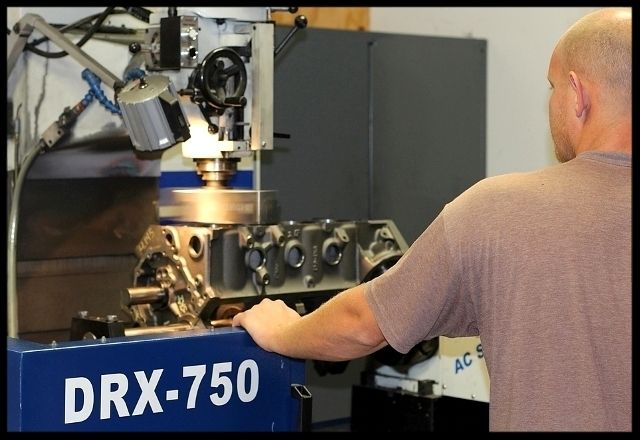 We often find many brand new blocks to have a sloping deck of up to 4 thous. When we're finished decking the block, it is within approx. .001 accuracy from end to end. Many machine shops fail to catch this as the machinery they use does not allow for such accuracy.
---
The video below highlights how we build out state of the art cylinder heads.
Sunnen SV15 Diamond Hone
 We torque plate hone the cylinder walls using a state of the art Sunnen SV15 diamond hone. It not only produces a superior bore finish that allows a faster break-in time, but it also creates a very straight and uniform finish with virtually no distortion or variance in the cylinder walls.  

With two motors, one for the spindle and one for the stroker, the SV-15 has the capability to run Sunnen's new DH-series diamond hone head. The DH-series diamond hone, with 16 points of cutting action, is the choice for truly round cylinder bores. The mechanical stroke guarantees precision surface finish with consistent crosshatch angle in each cylinder.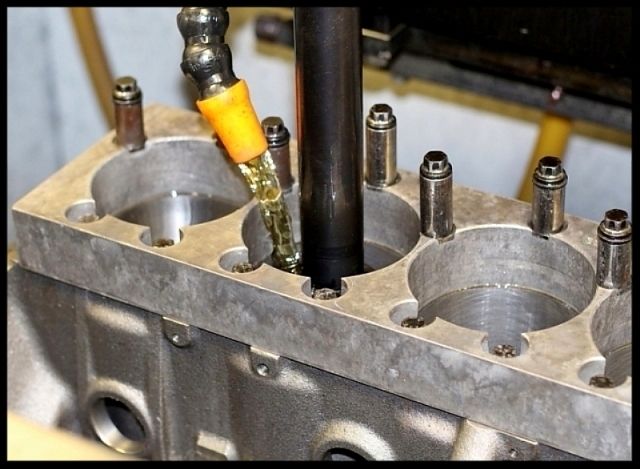 Plate honing a block with our Sunnen SV15 diamond hone machine and torque plates attached.
---
CWT 5500 Series Balancer 
We do our own balancing in-house with our 3 CWT 5500 Series balancers, the ultimate in precision balancing. We consider this model to be highly advanced compared to the Hines balancer we once used, and other shops continue to use. We balance every rotating assembly sold to within 2 grams or less at no extra charge. A balance sheet is included with your assembly.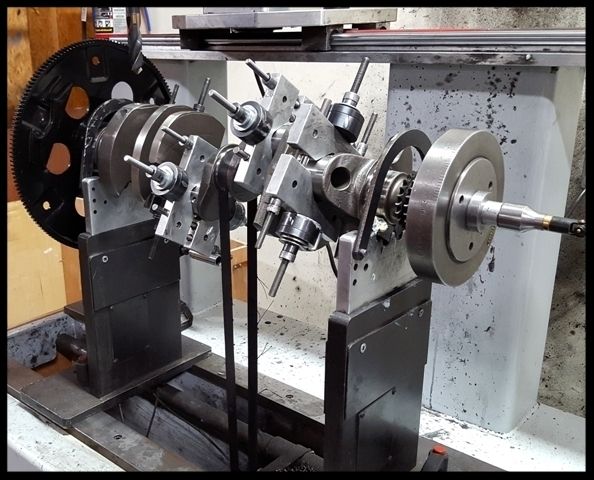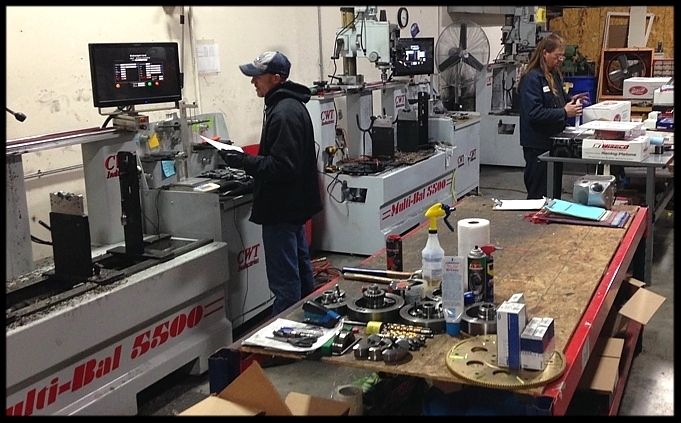 Here's a video on how our rotating assemblies come together. 
---
Sunnen Rod Hone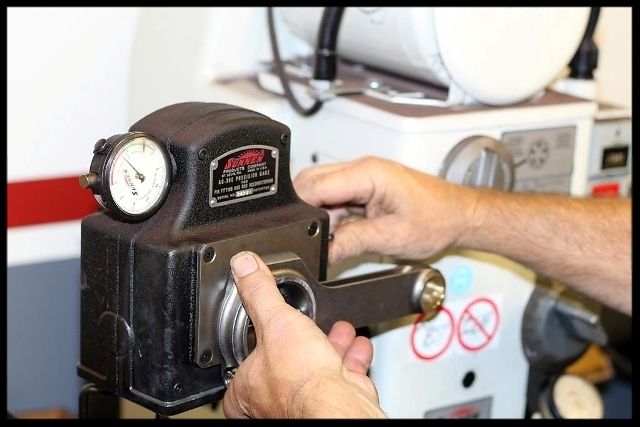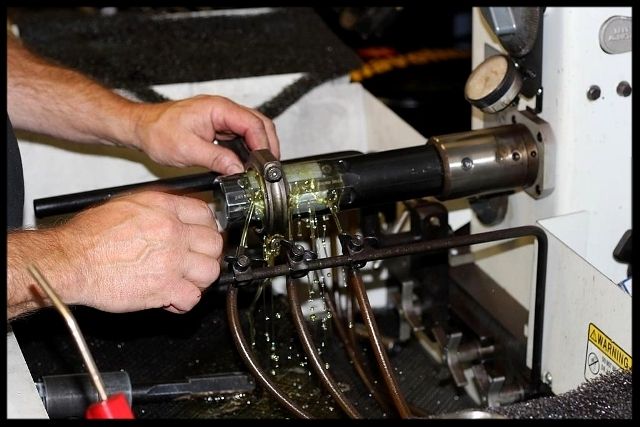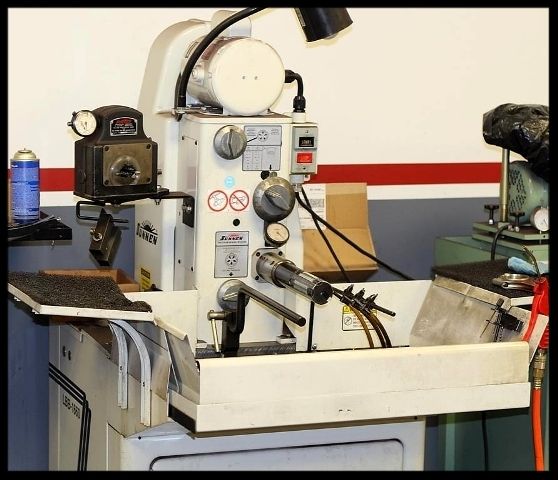 ---
Super Flow 902S Dyno
Our shop's many Super Flow SF-902S engine dynos are rated for 15,000 RPM, 1,500 HP and 1,200 lb.-ft of torque. If you are purchasing an assembled engine from us and would like to have your engine dyno tested, please contact us @ 423-722-5152. We will video your dyno results and upload to our YouTube channel.  
The first 902S dyno was installed September of '13 and we have added more since. In the past, we outsourced our dyno work and were unable to do the research and development we truly wanted. This prompted us to make the large investment and it has been one of the best investments we have made.
Every aspect of our engines can now be monitored, calibrated, and tuned. Best of all, we can now see what combos generate the best power, with consideration to drive-ability.