SUPER 15" REVERSIBLE HD ELECTRIC FAN 200 WATT MOTOR # HC-7104
$28.95
Available
---
Product Information
| | |
| --- | --- |
| UPC | 350573957018 |
| Product Type | Shipped Product |
| Shipping Cost | $10 |
| Number of reviews | 307 |
15 INCH REVERSIBLE, HIGH OUTPUT, HD SERIES ELECTRIC FAN.
TRUE 18 AMP, 200 WATT MOTOR.
The frame diameter is 15 inch at it's widest measurement. If you notice in the picture the frame has a squared off edge on each end and this measurement is 14 inches wide. The blade diameter is approx. 13.5 inch.
Best value on the market.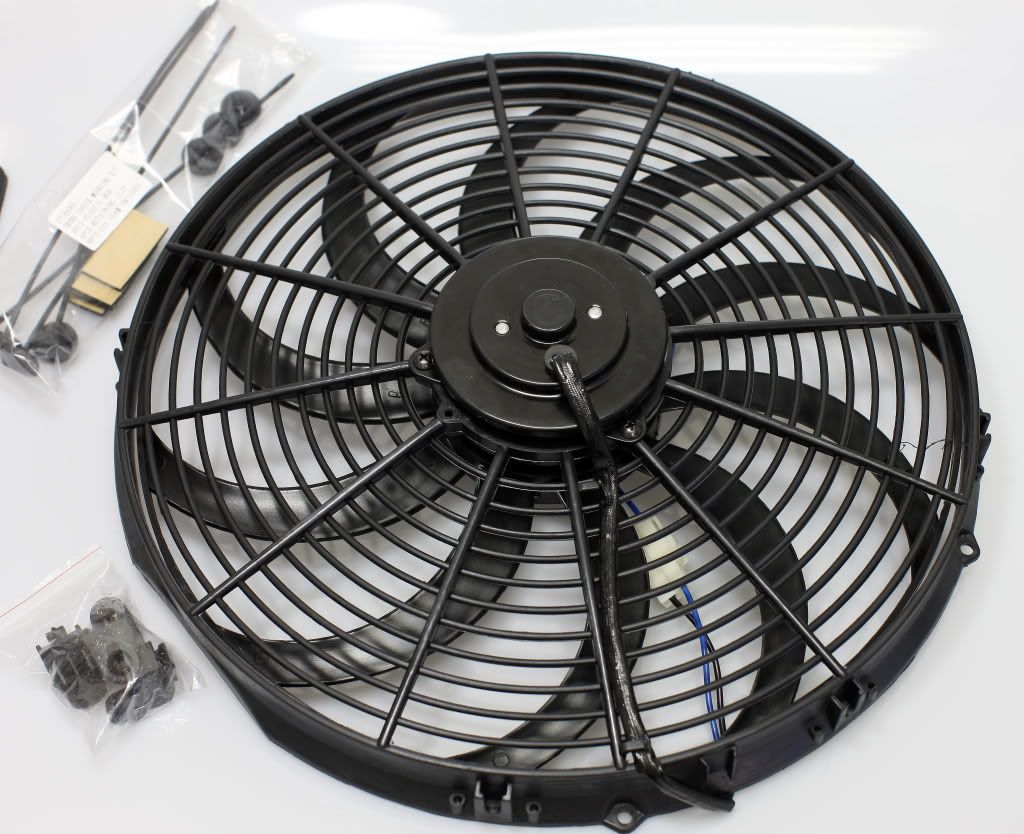 FILE PHOTO

THIS FAN IS VERY POWERFUL, LIGHTWEIGHT, AND EFFICIENT. 3.75 INCHES THICK AT THE CENTER.
Heavy duty 200 watt motor.
PART NUMBER IS HC-7104

Please read the complete listing.

Lifetime warranty! This will be the last fan you will ever need.
We have been asked often about the cfm rating for this fan. Rest assured, the performance is as good or better than you will find with most of the similar fans on the market. We have seen many vendors publish outrageous flow numbers for fans in this cost range. We consider such numbers to be grossly exaggerated. We have been selling this same model fan for many years, and never once have we had a customer complain about the fan's output. It would be fair to say that when you see a 15-inch single fan in the $25.00-$30.00 range, their claims of cfm ratings in the neighborhood of 2000-2500 are deceptive, to say the least.
This fan has computer balanced blades for smoother operation.
We also include a fan mounting kit. As many of you know, you should always mount the fan in a staggered clock position to allow the fan to rest on a total of four of the radiator tubes rather than two. This can often cause the mounting hole to not line up with one or more of the tubes. These additional mounting holes give you a variety of choices as they are spaced about half an inch apart.
This fan is reversible, and can be used as a puller or pusher. Fans that are mounted between the engine and radiator are considered pullers. Fans mounted between the grill and radiator are considered pushers. Establish the fan's setup before installing.
IMPORTANT: To change the airflow direction you may have to reverse the blade and the positive/negative polarity. Just reversing the polarity may not flow air in the opposite direction as well as it should due to the blade pitch. Reversing the blade is a very simple task.
Our fans have a much larger armature with metal brush holders, and the permanent magnets are at least 25% larger. The blades on our fan are computer balanced.

We have ran this exact model on our company race car, which is a pro street car. It's driven to the track every week during race season. When we arrive at the track, the waiting time in the staging lanes can be very lengthy. We trust the larger version of this fan not to fail and to have enough output to keep our 355 cubic inch, engine perfectly cool.
Many sellers make outrageous claims for no other reason than to have a superlative over other sellers.
When we publish the factory cfm ratings of a given size fan we are selling, it's not long before many of our competitors will publish the same number or higher, yet they are selling the very same fan that once claimed lower cfm numbers. We then started to publish wattage ratings, and the same sellers suddenly started claiming the same or even higher numbers. We can say one thing about all of this: forget any number ratings period, and let us just say that our fan will dissipate the maximum amount of heat that can be dissipated from the your radiator. The company that builds these fans also build fans for factory cars throughout the world. This is why we are offering a lifetime warranty on this fan.
A commonly asked question about this fan is if it has ball bearings in it, and the answer is YES. It has them in the front and rear of the motor. Not a bushing, but a true set of sealed ball bearings. As mentioned, the brush holders are metal not plastic. When we tore into one of our old line of fans that was returned for a failure, we noticed that the brush holders were made from plastic, and had melted into a blob. Now this may not have been the reason the fan failed, as the motor may have been creating too much heat due to the fact it was insufficient in size, combined with the heat produced by the radiator and engine. Hard to say, but that fan was one of the lines we dropped after one too many failures.
We compared one of our competitor's equal size fans to ours and the difference was dramatic. The two fans appeared similar on the outside, but we were amazed at the difference inside. We also found our to weigh nearly half a pound more. 7.4 lbs compared to 7.0 lbs. Reasons: larger armature, metal brush holders, 35% larger permanent magnets, and sealed ball bearings in the motor. This fan is amazing for the slight increase in cost.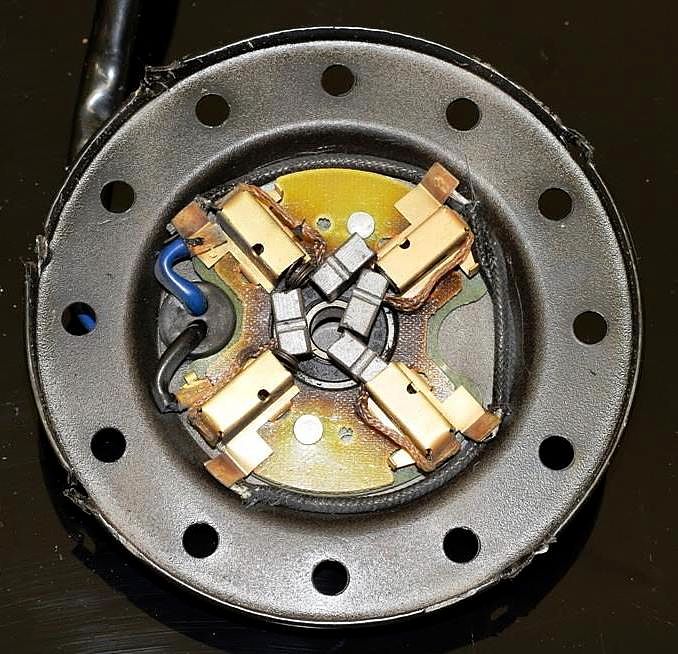 BRAND NEW IN THE BOX. FIRST LINE.
For Technical info or service related issues, please call us at 423-722-5152.
This fan comes with mounting tabs, or the fan can be used without them for close clearances.
A RULE OF THUMB IS TO FIT THE BIGGEST FAN YOU CAN FIT ON YOUR RADIATOR. OTHER SIZES AND ACCESSORIES AVAILABLE IN OUR OTHER LISTINGS.

NOTE: It is very important to use a temp sensor, circuit breaker, and relay system with any electric cooling fan.
We have fan accessories available. Please see our other listings.
We will warranty this fan for life! No one has a warranty like this. We do stand behind our warranty. We are in the performance automotive business.
Electric fan works excellent! Strong motor and blades move plenty of air!

Reviewed by 9***c on Dec. 21, 2016, 5:22 a.m. | Permalink

This review has no votes.

Works great

Reviewed by a***o on Dec. 17, 2016, 2:34 p.m. | Permalink

This review has no votes.

cant beat the price

Reviewed by l***r on Dec. 12, 2016, 8:14 p.m. | Permalink

This review has no votes.