Product Information
| | |
| --- | --- |
| UPC | 331650642302 |
| Product Type | Shipped Product |
| Shipping Cost | $10 |
| Number of reviews | 0 |
eBay
SBC TALL ALUMINUM FABRICATED VALVE COVERS. Satin/semi brushed finish.
NO ACC. HOLES.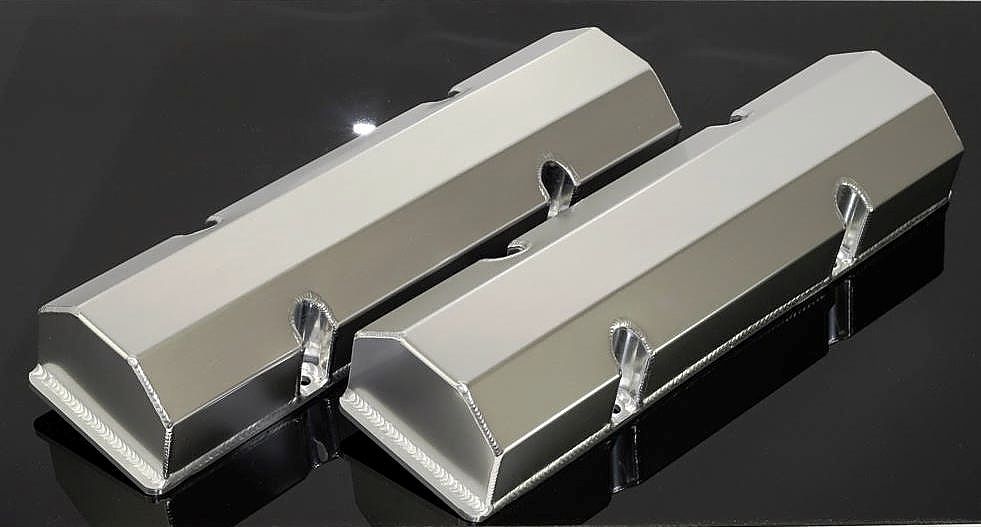 THESE ARE A SET OF TRUE ALUMINUM FABRICATED VALVE COVERS. Pictured below will give you an idea of what these look like on an engine. Most of our customers choose this style of valve covers on the engines we build. The quality is outstanding relative to the low cost. For those wanting a brighter/shiny finish see our other listings for this same style valve cover with addition of, "POL" at the end. The picture of the valve covers on the engine are closer the actual appearance. These valve covers do not have the accessory holes in them. This is to allow for custom placement.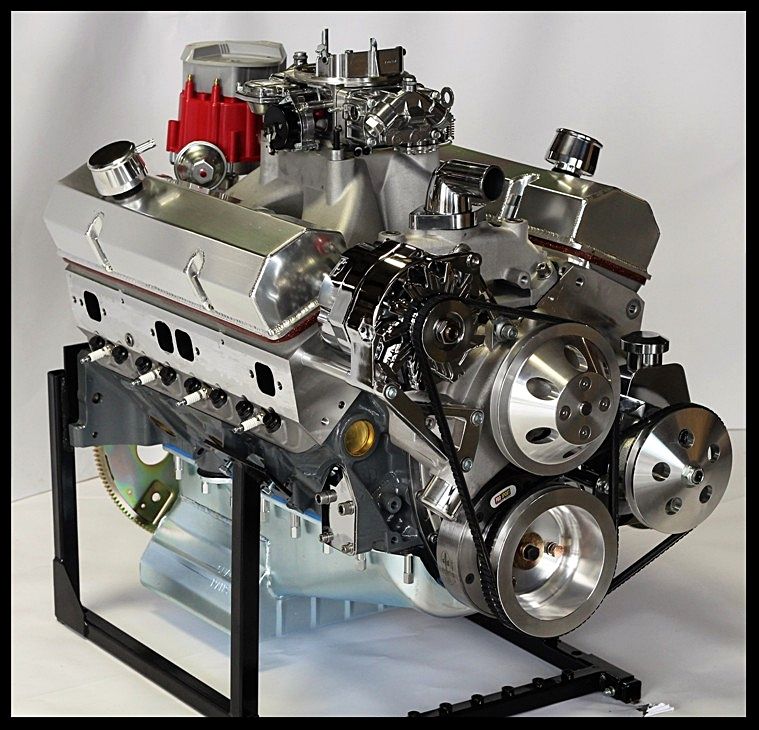 Part number 6147

Notice the high quality welding around the thick plate aluminum rail. Many fabricated valve covers on the market are not like this.
The welding is first class. The billet rails on these valve covers is approx. .225" thick. The aluminum sheet metal is approx. .075" thick. We know many on the market to be much thinner in these areas. This is why many other sellers fail to mention these specs.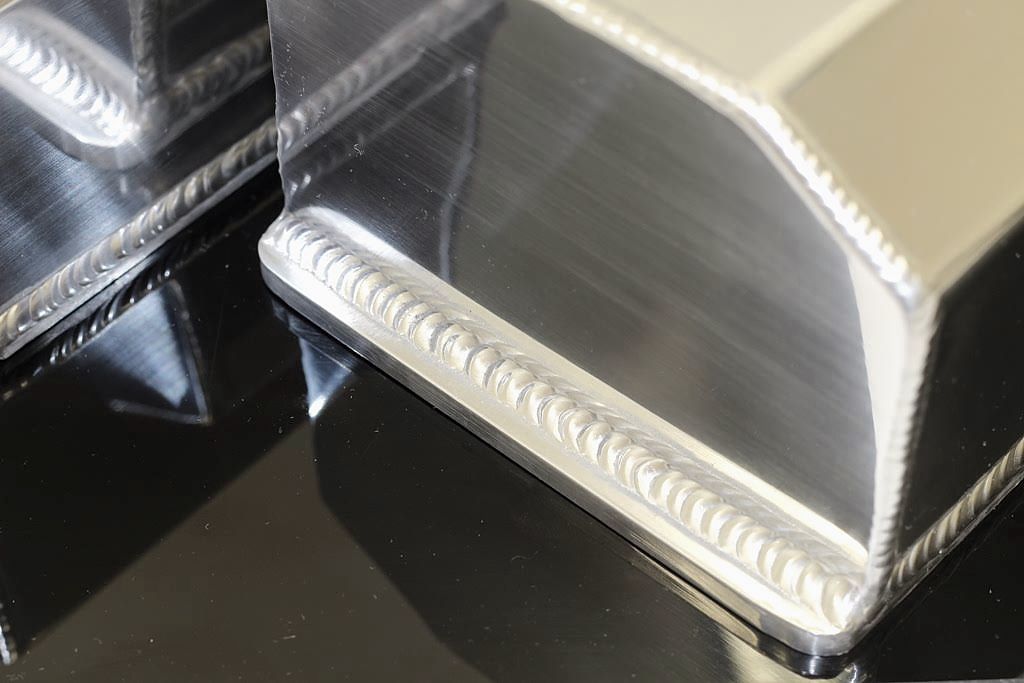 As you can see in the picture below these valve covers have a thick billet rail. The pic below is a file photo of our simular version with acc. holes. This pic is to show the billet rail. This sale is for the model without acc. holes.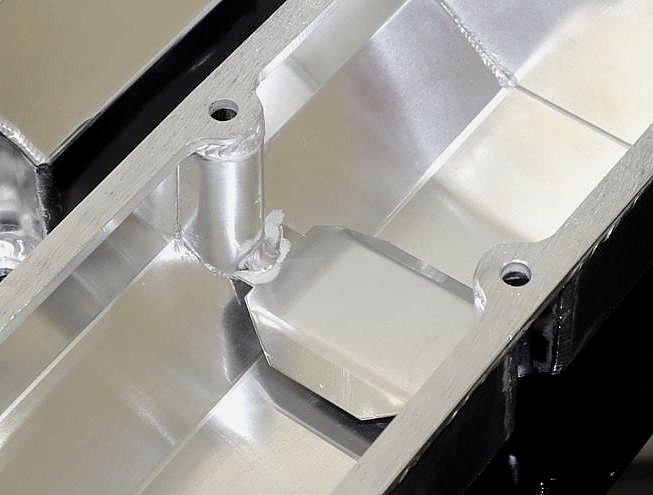 Pictured below is how these look on one of our engines. This style of valve cover ends up on many high end show cars, and high performance drag cars.
OUR MOST POPULAR VALVE COVERS
You will receive the valve covers only as pictured in the top of the add. The valve covers you will recieve will not have the acc. holes in them.
These are a top seller at our store.
These valve covers are 3.250" tall on the inside not including the valve cover gasket. Most vc gaskets on the market are approx. .175" thick, and this brings the total height to 3.425". There are extra thick gaskets available that will bring the height to approx. 3.650", and will certainly clear most any stud-girdles and roller rockers on the market with ease. Our Gold Series stud girdles have oversized bars that are wider then most and these valve covers do clear them with ease with the use of the regular .175" thick vc gaskets.
These valve covers are made from aluminum plate/sheet, not cast aluminum. They have a true billet aluminum rail, not folded over sheet aluminum as many do. There are many similar valve covers on the market, and some are inferior by comparison from what we have seen.
***********************************************************
Important Note.
We have used these valve covers on thousands of our high performance engines for over 10 years without any issues. On occasion, you may notice a slight degree of warpage on the rails before installation. This is due to the heat generated by the massive amount of welding done around the outer edge of the rails. This warpage is not a problem. When the valve covers are bolted on, they will pull down flat and seal well. Any micro amounts of variation left over after you have bolted them down will be compensated for by the gaskets. Any and all fabricated valve covers with such welding on the rails will have this characteristic. It's simply not a problem in the least. We dyno many of the engines using these valve covers. The engines are brought up to considerably high rpm levels, and rarely do we ever see any signs of oil seepage. They seal very well.
******************************************************
These valve covers will certainly clear most any stud-girdles and roller rockers on the market. Our Gold Series stud girdles have oversized bars that are wider then most and these valve covers do clear them with ease.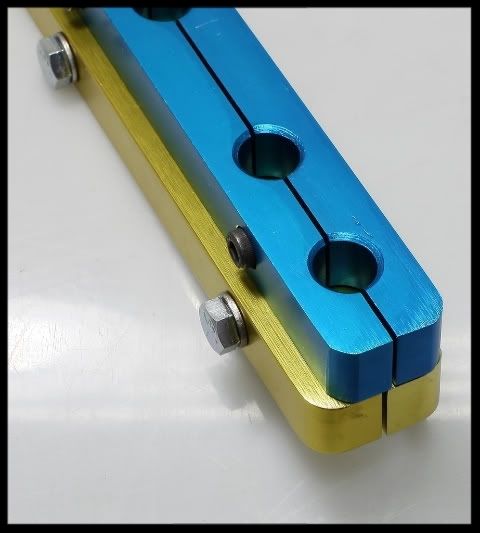 The rocker studs used in our engines are the ARP long version as that is what is required for the huge/thick Comp High Energy rockers, and topped off with the over sized stud girdles including the tall poly locks had no clearance issues for these valve covers. We have used over 1500 sets of these or similar style valve covers on our sbc engines, and used as many 5 different popular styles of roller rockers and yet to have an interference issue. This is not to say you will never encounter some interference with certain rockers on the market, but the Comp High Energy rockers, and the huge Scorpion race series have given no problems and they are far from small in size. It would be fair to say that there are few if any roller rockers or stud girdles on the market that will give you a problem with these valve covers. The picture below is one of our engines with the large Comp High Energy rockers and our over sized stud girdles that will be topped off with a set of these style valve covers. Also notice that we have the stud girdles set high up on the on the poly locks and clearance is still not a problem. Our engines all use 200 long valves, with 1.46 diameter springs. This makes valve cover fitment even more challenging. The valve cover gaskets we use are normal thickness, but in some instances you may encounter a fitment issue and the use of thicker valve cover gaskets becomes an instant cure in most cases. AFR heads will require the thicker valve cover gaskets due to the higher than normal spring pocket height.
A few more pics below of these valve covers on our engines.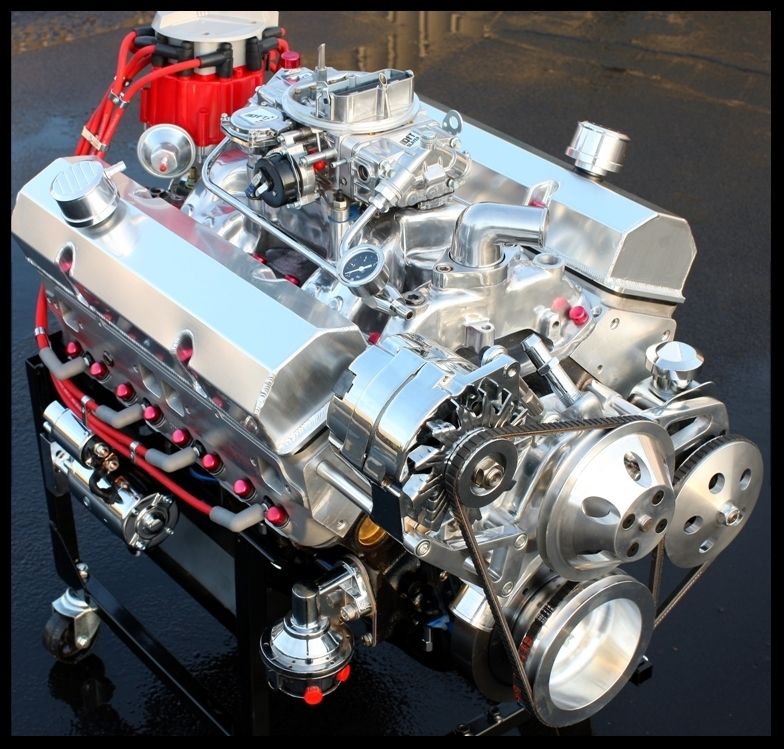 These were taken outdoors in mild to moderate sunshine.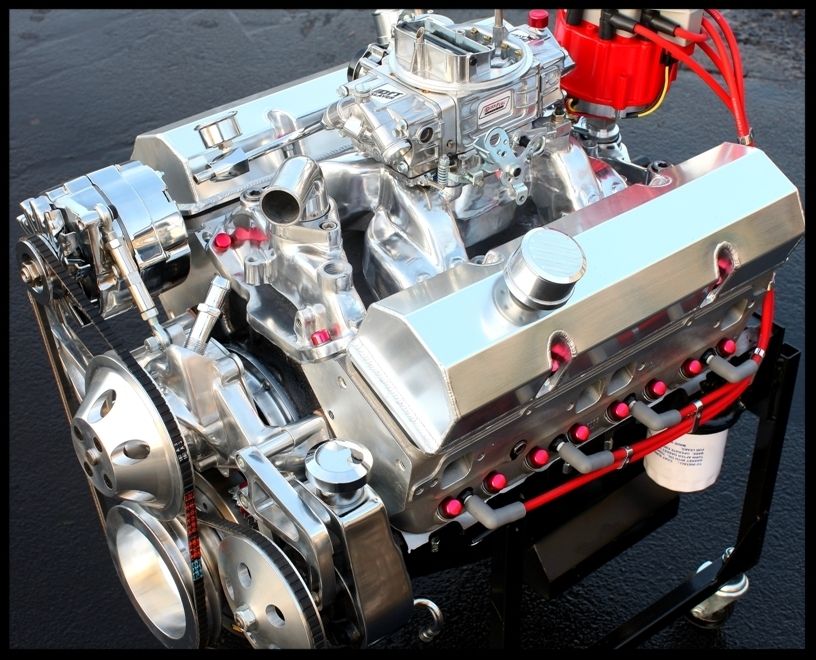 See our other listings for many valve cover accessories.
Our sales staff has limited technical knowledge on this product and are usually unable to answer many of the questions asked. See our other listings for variations of this product.

We are not responsible for collateral damage caused by the use of this product.
Customer Reviews
This product does not have any reviews yet.