Product Information
| | |
| --- | --- |
| UPC | 371817080083 |
| Product Type | Shipped Product |
| Shipping Cost | $0 |
| Number of reviews | 0 |
QUICK FUEL SQ SERIES 750 CFM CARBURETOR
4 BBL Double Pumper setup.
BRAND NEW FACTORY SEALED. THE PERFECT CARB FOR MOST SBC 350, 383, 400'S THAT ARE BUILT IN THE 400-550 HP RANGE.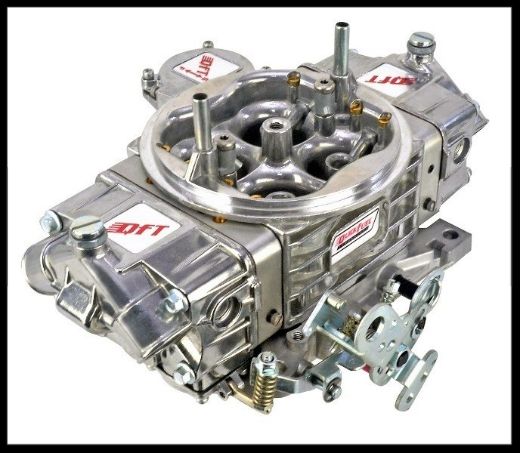 This carburetor is the perfect choice for most engines in the 400-550hp range. We find this carb to be superior to the Holley in many ways. The Quick Fuel carbs have far more adjustability, and will likely out perform most others on the market. This is a double pumper design, and has a milled air horn. Our company president, Skip White, holds Quick Fuel carbs in high regard. They are much more advanced carburetors than any others on the market. Drivability and lower fuel consumption are what makes this carb superior in our opinion, as well as the high level of adjustability. Read the article below from Quick Fuel's website. We have been selling the Quick Fuel line of carburetors for several years, and find the reliability and performance excellent.
Quick Fuel carbs are all aluminum and offer a tremendous weight saving over conventional zinc, (die cast) carburetors. Each carburetor features a tumble polished finish for corrosion protection and a long-lasting shine. Key Features: All Aluminum Construction - Main Body, Fuel Bowls, Throttle Body. Changeable Idle Air and High Speed Bleeds. Built-in Sight Glass for Easy Float Adjustment. 3-Stage Emulsion Circuits in Primary Metering Block. Changeable Primary Idle Feed Restrictions and Power Valve Channel Restrictions. Secondary Plate with Changeable Jets. Notched Float in Secondary Fuel Bowl.
Primary Main Jet: 22-74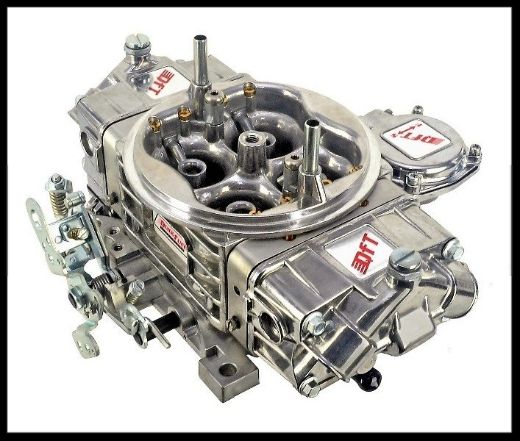 Quick Fuel Technology's new Street-Q carburetor is intended to deliver legendary Q-Series performance to hardcore street enthusiasts at a reduced price. The major differences between the Street-Q and the race-bred Q-Series is the substitution of cast metering blocks and a cast throttle body in place of fully-machined billet components. All of the critical functionality is retained - 2-circuit metering, downleg boosters, Ford A/T kickdowns, 700-R4 bracket mounting holes and the ability to mount brackets for Chrysler vehicles. Available sizes include 650, 750, 850, and 950cfm for mechanical secondary models, and a 750 vacuum secondary is also offered.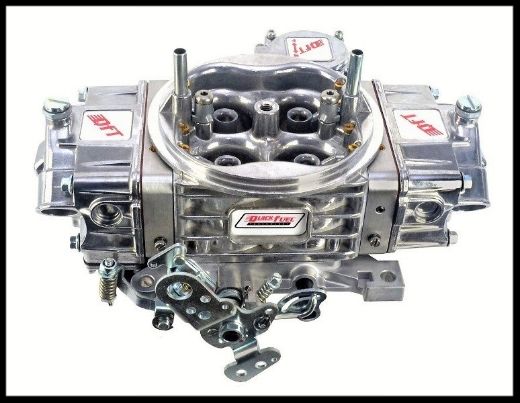 We are not responsible for collateral damage caused by the use of this product.
Customer Reviews
This product does not have any reviews yet.