Product Information
| | |
| --- | --- |
| UPC | 331869725160 |
| Product Type | Shipped Product |
| Shipping Cost | $10 |
| Number of reviews | 419 |
FORD CHROME 1 ONE WIRE ALTERNATOR 80 amp. V-BELT APPLICATIONS. 1 WIRE
ES-1031-C
Lifetime warranty.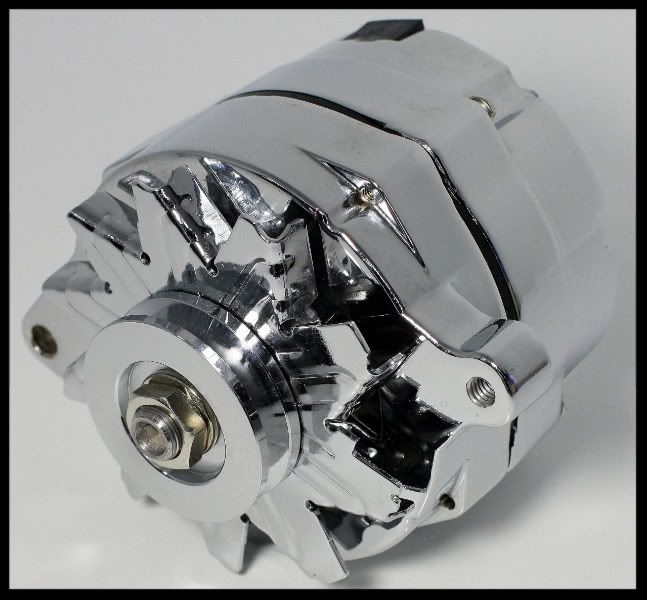 This alternator is designed to replace the early style external regulator units. This alternator has a built in regulator, and operates with just one wire to the battery. Very similar in function to the GM one wire alternator. The idea of getting rid of all the wiring going to the external regulator is highly desirable. The internal regulator alternators are superior in function. This unit should fit on most all Ford models that used an external regulator. It would be difficult to give exact dates due to the fact that Ford did not change to a different style on all models within the same year. It would be safe to say that if your alternator looks like the conventional style Ford alt used for so many years, and on so many models, then this unit should bolt right in it's place. Simply run one wire to the battery, and that's it. We would estimate this units usage being from the late 60's on up to the mid, early 90's This alternator is brand new not rebuilt or refurbished in any way.
CHROME FINISH. This finish on this alt is decent, but as with all cast aluminum alts, it's not perfect, yet it is acceptable. We have never seen any brand of chrome alternator with show quality chrome, and if there are any out there, rest assured the price would be very high. You will need to clean the chrome surface as it has a thin film of protectant on it. True 80 amp rated. This is more than sufficient amperage for must fully equipped cars.
V-BELT APPLICATIONS.
Life time warranty, regardless of street, strip or marine use.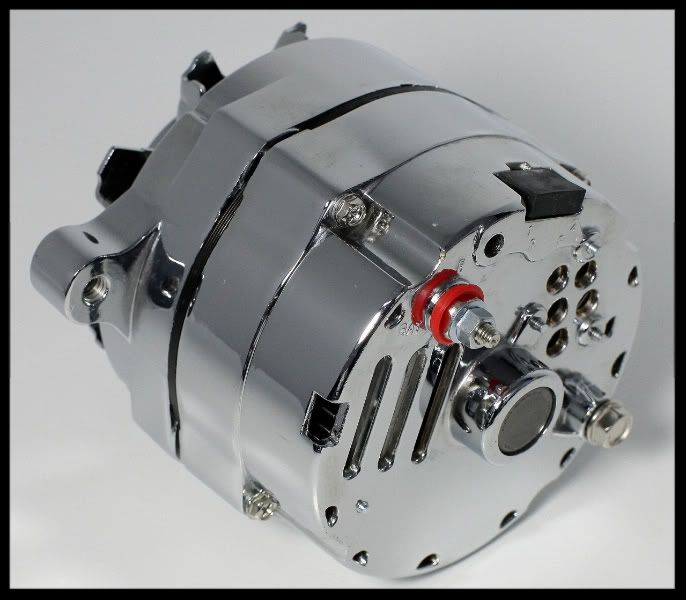 perfect! thanks

Reviewed by a***a on Jan. 26, 2017, 3:24 p.m. | Permalink

This review has no votes.

as described, fast shipping, good ebayer !!

Reviewed by s***m on Jan. 22, 2017, 3:08 p.m. | Permalink

This review has no votes.

nice item, fast shipping

Reviewed by r***e on Jan. 18, 2017, 5:06 p.m. | Permalink

This review has no votes.