Product Information
| | |
| --- | --- |
| UPC | 350811177318 |
| Product Type | Shipped Product |
| Shipping Cost | $5.75 |
| Number of reviews | 130 |
AUTOLITE COPPER CORE SPARK PLUGS
SET OF 8
PART # 3923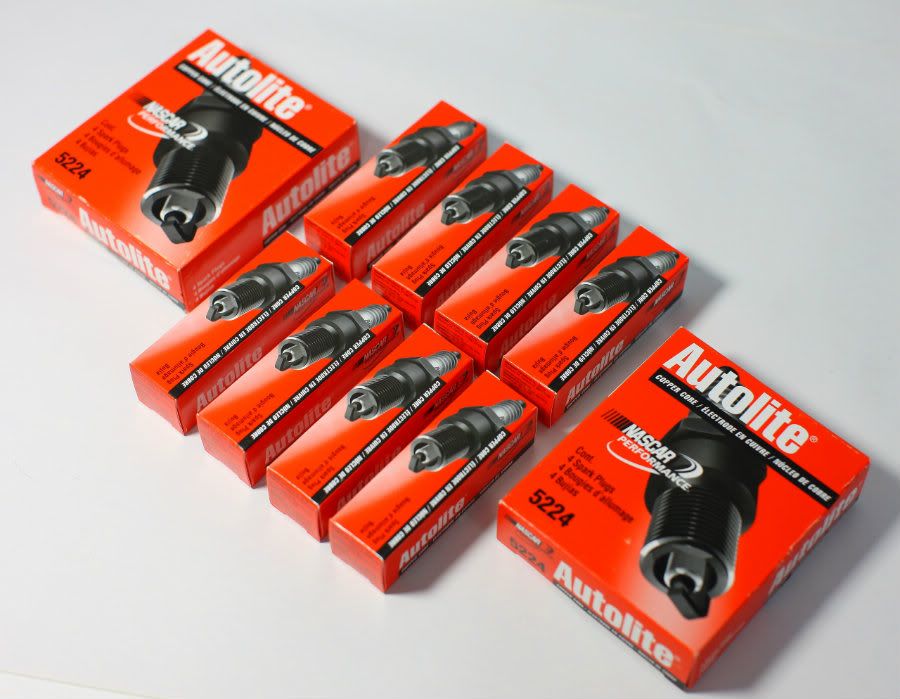 * ABOVE PHOTO IS A FILE PHOTO. YOU WILL RECEIVE 8 OF PART #
AUTOLITE 3923
These are the spark plugs we strongly recommend for our NKB and Procomp heads. They can also be used for many other cylinder heads that require a plug of this thread depth. We have dyno proven this plug style and temp range to be perfect for use with our heads year round. These are especially recommended for warmer weather. Those running in very cold climates may want to step up one heat range. We did at one time run the hotter (5224) plug, but noticed detonation coming in under load on the dyno when the timing was set to its optimal position. Rather than back down on the timing, as this would reduce performance, we tried a set of these and the detonation went away. This plug is now used in most all of our engines and never have we noticed any fouling or issues with them. For those wanting a possibly better grade of spark plug, we offer the NGK high performance plugs also. See our other listings.

| | |
| --- | --- |
| Electrode Tip Material: | Resistor |
| Manufacturer Heat Range: | D11 |
| Resistor: | Suppressor |
| Spark Plug Reach: | 3/4 in |
| Spark Plug Seat Type: | Gasket |
| Spark Plug Thread Size: | 14 mm |
| Tip Configuration: | Power |
| Wrench Diameter: | 5/8 in |
Quantity: Sold as a set of 8
Reach (in): .750
Manufacturer heat range: 3
Below is a file photo. You will rec. a full set of 8 part number 3923
Great Service

Reviewed by s***i on Jan. 13, 2017, 11:10 p.m. | Permalink

This review has no votes.

Super fast shipping!!

Reviewed by m***x on Dec. 28, 2016, 9:24 p.m. | Permalink

This review has no votes.

Excellent. Combined shipping. A+ seller.

Reviewed by o***h on Dec. 25, 2016, 10:50 a.m. | Permalink

This review has no votes.